Marlborough Literature Festival
28th September 2019 @ 12:00 pm

-

1:00 pm

£8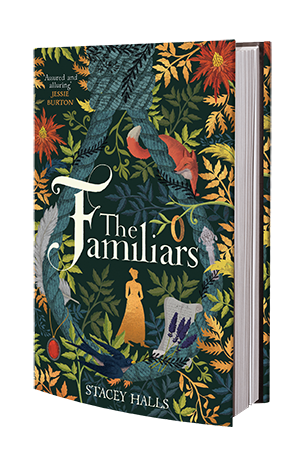 Hiscox Debut Authors – Elizabeth Macneal and Stacey Halls
First-time authors they may be, but Elizabeth Macneal and Stacey Halls are already hot property. Publishers in Britain and abroad fought over the rights to their books and each was featured in the Observer's "hottest tipped debut authors of 2019".
Macneal's The Doll Factory is set in 1850s London and tells the story of a woman who is both an artist and an artist's model. "For me, the book is an exploration of freedom and imprisonment; what it means to be stifled and how it feels to achieve creative and literal freedom," said Macneal.
Macneal herself is no stranger to creative freedom: in addition to writing, she is a potter, working from a studio at the bottom of her London garden.
The Familiars is also a historical work, although Halls's novel takes place more than 200 years earlier, at the time of the Pendle witch trials, when ten people were hanged for murder by witchcraft. The 17-year-old protagonist, Fleetwood Shuttleworth, is embroiled in the trials after her midwife is accused of sorcery.
Halls, a journalist, grew up near Pendle Hill and had always had a fascination with the 'witches': "As I got older I realised they weren't hunchbacked hags with cauldrons, but real people, who were poor and illiterate and served a political purpose they had no control over. I knew I wanted to write about them.